This topic contains 0 replies, has 1 voice, and was last updated by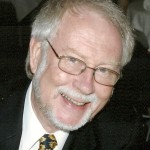 Ronald GRILL 2 years, 9 months ago.
Author

Posts

April 4, 2016 at 3:05 pm

#1409

Ronald GRILL

Participant

The 2016 KPMG 'Competitive Alternatives Report' shows that across all business costs (where average of US costs is set at index 100) in the important 'Research and Development Sector' (including 'Biotechnology and Electronic Systems Design and Testing') the index for Adelaide is 74.6 and importantly, lower than in Sydney, Melbourne or Brisbane.
The first KPMG Competitive Alternatives report in 1996 examined a range of business operation costs in 7 selected cities in the United States and Canada. In 2004 KPMG widened the scope of the study to 11 countries and included four Australian cities, Sydney, Melbourne, Brisbane and Adelaide and added the 'Electronics Systems Development and Testing' category. In this category the 2004 KPMG study rated Adelaide at a very healthy 70.7 highlighting the competitiveness of the Adelaide electronics industry which specialises in the high technology design and relatively small production volume of electronics products and systems for applications including industrial, commercial, medical, defence and relayed sectors.
Although costs had increased in Australia the 2010 report ranked Adelaide at 77.7 in the 'Electronics Systems Development and Testing' category – Sydney was rated at 84.8 in 2010.
The 74.6 rating of Adelaide in the latest 2016 Report is an important external recognition of the significance of our electronics industry. It is refreshing to know that KPMG, a large multinational research firm has monitored and reported the strength of the 'Electronics Systems Development and Testing' category in Adelaide for almost two decades.
While the electronics industry is well established in Adelaide it is not well understood by our community and government. Our industry must recognise that too little promotion has been undertaken in the past by the industry itself and we must now promote its value and significance to attract investment, entrepreneurship, customers and the students who will be our future workforce.

Author

Posts
You must be logged in to reply to this topic.