This topic contains 0 replies, has 1 voice, and was last updated by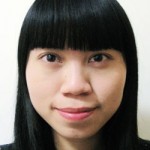 Tingting Zhang 5 months, 1 week ago.
Author

Posts

January 10, 2019 at 9:39 pm

#2549

Tingting Zhang

Keymaster

The 6th South Australia Space Forum in Adelaide in December 2018 provided Australia's space economy leaders with the opportunity to discuss challenges and opportunities, heralding a new era for the nation's emerging space industry.

The sun has truly risen on a new era for Australia's space economy and the growing list of specialist companies that make up the nation's growing space industry.

Critically, the 6th South Australia Space Forum, the first meeting since the formal announcement and creation of the Australian Space Agency (ASA) earlier in 2018, has kicked off a series of conversations invigorating the policy, academic and industry direction for the nation's infant space industry.

South Australian Premier Steven Marshall, who officially launched the event, welcomed the local and global leaders as they came together to shape the conversation and direction for the Australian space industry.

"This forum is the perfect opportunity for our space industry to better understand the needs of these sectors and explore new opportunities. In South Australia, we understand the importance of space as a source of inspiration and wonder for our young, aspiring engineers and scientists, as well as an enabler of future economic growth," Premier Marshall said.

A core topic throughout the keynote speakers was Australia's experience, expertise and status as a smart, innovative and disruptive 'underdog' nation, which is capable of leveraging these characteristics to reshape the local and global space industry.

Modern innovation is different to past innovation 

For keynote speaker Larry Keeley, co-founder and president of specialist innovation consultant Doblin, Australia's space industry is synonymous with innovation. Australia's recognised status as an underdog and innovative nation provides opportunity for the successful development of the domestic industry, despite the challenges facing not only Australia, but more broadly the world.

Twenty-first century innovation differs vastly from the innovation of the 20th century, with contemporary innovation driven by the elegant integration of known things, rather than the primary invention of new things.

"I don't think I have to describe in Australia, how you have been the progenitors, the transformational architects of some technological marvels which have changed the world," Keeley said.

Further to this, Keeley focused on the need for Australian policy makers, academics and industry leaders to "think big" and remain "conceptually agile", to reshape the conversation and focus on challenging the existing paradigms that dominate the local and global space ecosystem.

Synthesising these concepts enables the nation's policy leaders, academics and industry innovators to embrace Australia's well respected position as a smart, innovative and disruptive 'underdog'.

"It is time for you, the leaders in this room, no matter your role, whether a member of parliament, an entrepreneur, a scientist or the leader of a big business to be able to see the shifts, be omnipresent and instead of being fearful about them, like most people are, to say that's the basis of a bad-ass breakthrough," Keeley said, encouraging the forum attendees.

Australia's history of 'stitching' together concepts, with practical applications, provides the nation with a unique advantage for leveraging the difference between contemporary and past innovation, the modern ecosystem is vastly different, as technology reduces the cost and maximises the potential markets for new developments.

Beyond the conceptual and theoretical process, Keeley reinforced the need for Australia's space industry leaders to equally focus and direct their efforts toward achieving breakthroughs, not allowing them to remain theoretical or conceptual; to make bold advances and commercial decisions; to achieve the goal of thinking big.

Keeley expanded on the need to make bold commercial moves, saying, "In a perfect world, in the space agency for Australia, we should set the conditions to do a smaller number of bigger things and we should make it easy for individual firms and individual entrepreneurs, universities or researchers to do those things over time."

Government certainty is key to a dynamic Australian space sector 

For Michael Davis, Adelaide-based chairman of the Australian Space Industry Association, there are a number of obstacles to overcome the development of a dynamic, competitive and innovative domestic space sector.

Core to Davis' push is the need for consistent, direct leadership from government, which is now provided by the recently minted Australian Space Agency, which Davis congratulated for the agility and direct action taken towards engaging and collaborating with key local and global partners, across industry, academia and government organisations.

Despite this early success, Davis remains concerned about the ASA falling out of political favour, similar to the collapse of the Australian Space Office in the mid-1990s following a lack of government financial and policy support.

"We drew on examples from similarly sized countries with commercially focused space agencies and we pointed out in the case of the UK, Canada, France and Norway. We pointed out that the governments of those countries, each invest between .016 and .07 per cent of GDP in space agency funding, if the lower of those figures were applied to Australia, the budget for our agency would be $250 million a year," Davis said.

Additionally, the transfer of large-scale space projects from traditional government organisations like NASA and ESA, to private industry leaders, like SpaceX and Blue Origin, combined with the increasing democratisation of space, lower costs for accessing space, cheaper satellite technology and the increasing strategic importance of space for defence and national security and finally, the development of Australian space start-ups are all trends which can provide avenues to sustain a dynamic space industry, separate from direct government intervention and direction.

Nevertheless, government, particularly as a key door opener and connector for developing Australia's space industry, "We increasingly have a number of political champions, keen to support Australia's space industry, like Premier Marshall and his predecessor, premier [Jay] Weatherill, Minister [for Industry, Science and Technology, Karen] Andrews and her predecessors in Canberra, combined with the other political support in the other states and territories around Australia." 

Combining each of these individual's mounting public engagement with space, supported by increased media coverage, all serves to enhance the necessity of continued political support in Davis' eyes.

Further to this, the nation's geographic and social position and the global recognition of Australia's scientific experience, expertise and industry skill, further enhances Australia's capacity to engage in a meaningful way both locally with domestic industry, but more broadly with the international government and industry partners, which have been supported by the ASA.

Domestic R&D is key

Building on these, the growing need for a dedicated Australian research and development organisation is critical to supporting both private and public space developments. In Davis' mind, the Space Cooperative Research Centre (CRC), universities and industry combined can support the increasing commercialisation of the domestic space industry.

"If our industry is smart enough to meet this demand in Australia and has the right forms of support, the targeted growth in jobs and the overall size in the space economy will see a result and the agency will be able show that it has met its mission," Davis said.

Despite this, Davis remained "cautiously optimistic" that the goal of tripling the size of Australia's space industry by 2030 is achievable if the individual contributing sectors are adequately supported, financially and politically into the future.

Supported by the Australian Space Agency and the Space Industry Association of Australia, the biannual South Australia Space Forum provides the opportunity to stimulate ideas, share information about emerging technologies and discuss industry trends.

From: Defence Connect     See:  https://www.spaceconnectonline.com.au/r-d/3115-perfect-time-for-aussie-industry-to-capitalise-on-cheap-powerful-and-amazing-space-economy

Author

Posts
You must be logged in to reply to this topic.