This topic contains 0 replies, has 1 voice, and was last updated by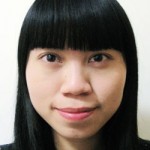 Tingting Zhang 11 months, 4 weeks ago.
Author

Posts

February 26, 2018 at 5:34 pm

#1957

Tingting Zhang

Keymaster

A report in the US publication Navy Times has now revealed that when three American warships and a merchant vessel were attacked by cruise missiles off the coast of Yemen in 2016, their crews fired off a series of defensive weapon systems which diverted some of the missiles and brought the others down.

Picture: A Nulka decoy being launched from a warship

One of those systems, and key elements of another, were developed in Australia by scientists and engineers who are producing some of the world's most advanced targeting devices.

The Nulka is a rocket packed with electronics that is fired by a ship under missile attack. It hovers in the path of the incoming missiles and emits signals that simulate a radar return from a large ship while shielding the target vessel. Once the incoming missile locks on to what it thinks is a larger target, the Nulka moves the ghost image away from the real ship and the missile follows it into empty space.

The Nulka decoy system is Australia's most successful defence export with more than $1 billion worth of sales to close allies and has been in operation with the Royal Australian Navy and the US Navy for over 20 years.

The decoy was developed by Australian scientists from the Defence Science and Technology Organisation (now DST Group) with the high-tech company BAE Systems Australia. The Australian-designed CEA phased-array radar system and the JORN over-horizon radar system are more examples of Australian achievements in electronic defence and surveillance systems.

News of the successful use of this Australian defensive weapon has coincided with the Australian Government announcement of a $3.8 billion fund that will offer loans to local arms manufacturers to grow Australia's defence export industry.

Author

Posts
You must be logged in to reply to this topic.