This topic contains 0 replies, has 1 voice, and was last updated by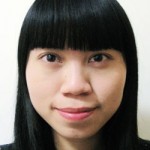 Tingting Zhang 4 months, 3 weeks ago.
Author

Posts

October 30, 2018 at 1:26 pm

#2437

Tingting Zhang

Keymaster

Australia's space industry, while currently small in the global context, is poised for growth thanks to pioneering technology transformation, industry momentum created by the Australian Space Agency, and growing demand for downstream services.   

Deep space exploration, Earth observation and debris tracking have been identified as key growth opportunities for Australia's space sector in a CSIRO report launched at the 18th Australian Space Research Conference.

Following extensive consultations with industry, the Space: A Roadmap for unlocking future growth opportunities for Australia report outlines how some of Australia's strengths and geographic advantages are key to enhancing the nation's share of the international space sector, and growing the size of Australia's domestic space industry to $12 billion by 2030.

The space roadmap presents three key areas for potential development, including:

By harnessing diverse industrial and research strengths across astronomy, mining, manufacturing, medicine, agriculture and robotics for Earth-based industry, Australia can support space exploration and deep space gateway habitats to safely conduct robotic and human missions;
By building capabilities in observing Earth from space, satellite communications, and positioning, navigation and timing data, Australia can grow new businesses that address issues such as disaster and water management; and
By taking advantage of Australia's geographic position in the southern hemisphere, the nation can further its work with international programs that track objects in space, manage space debris, and enable deep space communication.

Additionally, the new roadmap identifies an ambitious plan to support international partners by developing and providing technological expertise to help establish a human base on the moon. Meeting the challenge would involve building capabilities in:

Autonomous robotic systems: Deep space exploration missions are hostile environments for humans, so developments in machine learning, AI and robotics are essential to gather data and supporting analytics;
In situ resource utilisation: Using local resources at the exploration destination could require mapping and prospecting, processing of new minerals and materials and additive manufacturing capabilities;
Habitat and life support: Deep space exploration missions require innovative systems for all aspects of habitat and life support including food, medicine, shelter and waste management; and
Power and propulsion: Technology solutions suitable for in situ power generation, energy harvesting and storage, engine and fuel options for rockets and in-space propulsion.

Minister for Industry, Science and Technology Karen Andrews said in launching the report, the government is focused on growing the domestic space industry.

"Australia is ready to take bold new steps to grow its space sector, providing jobs now and into the future. CSIRO's report is a key component in planning the future pathway for the Australian space industry," Minister Andrews said.

CSIRO chief executive Dr Larry Marshall said the space roadmap charts a course for economic growth using space, and champions a new era of space exploration to inspire our children with the power of science to make the 'impossible' possible.

Dr Marshall explained, "CSIRO's unique position creates a bridge between research and industry to deliver breakthrough innovation to Australian SMEs and start-ups across the space value chain."

Dr Megan Clark, head of the new Australian Space Agency, said, "This roadmap introduces some key scientific opportunities which Australia can utilise to drive engagement and growth across the space value chain. Together, the Australian Space Agency, CSIRO and other key partners will drive the full potential of our nation's capabilities and competitive advantages, optimising our R&D opportunities and targeting growth across the space value chain to build a space sector of which all Australians can be proud."

The Australian Space Agency was announced earlier this year with a focus on maximising space data and technologies that enable the modern economy to function. The Australian Space Agency is working to transform and grow a globally respected Australian space industry, with key priorities, including:

Communications technologies, services and ground stations;
Space situational awareness and debris monitoring;
Positioning, navigation and timing infrastructure;
Earth observation services;
Research and development;
Remote asset management; and
Developing a strategy to position Australia as an international leader in specialised space capabilities.

CSIRO has deep expertise and a strong record of engagement across the space sector – developed over 75 years – that includes working with small-to-medium enterprises as well as with international space agencies and multinational corporations.

The new roadmap was developed by CSIRO Futures, the strategic advisory arm of CSIRO, following extensive industry consultation with nearly 150 business, government and technology representatives.

Harnessing our nation's technical strengths and natural advantages to drive opportunities for growth and secure Australia's footprint in the global space ecosystem.

The space industry plays an essential role in the lives of all Australians.

Our telecommunications, especially in rural areas, rely on satellite infrastructure. Our industries rely access to accurate satellite images and other data derived from space, our weather forecasts and positioning technologies on our phones even rely on space science and space-based infrastructure. The space industry is critical to the way we live our lives.

Strategic opportunities for Australian industry

Australian industry has a unique opportunity to leverage the nation's strengths and advantages to increase its role in the international space sector by providing strategic contributions to global value chains that result in economic return and improve the lives of Australians.

These include:

Growing the ecosystem and downstream utilisation of space-derived data and services, such as Earth Observation, positioning navigation and timing, and satellite communications.

Building an Australian industry to track space objects to ensure the continued availability of space assets.

Leveraging Australia's research and industrial strengths to develop cutting edge technology for global space exploration and utilisation.

Our Roadmap also outlines key enablers that will help our space industry pursue these growth opportunities.

By: Stephen Kuper – Defence Connect.

See: https://www.defenceconnect.com.au/key-enablers/2915-federal-government-surging-toward-unlocking-australia-s-space-economy

The full CSIRO Roadmap is available at:

https://www.csiro.au/en/Do-business/Futures/Reports/Space-Roadmap

Author

Posts
You must be logged in to reply to this topic.