This topic contains 0 replies, has 1 voice, and was last updated by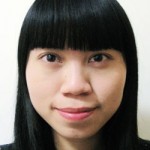 Tingting Zhang 9 months, 3 weeks ago.
Author

Posts

August 29, 2018 at 7:42 pm

#2325

Tingting Zhang

Keymaster

The future of the passenger car and of all road transport vehicles is at a junction. Electronic systems have greatly increased fuel efficiency in petrol powered cars. Now, options to replace liquid petroleum are, full electric, electric/petroleum hybrid and two hydrogen fuel options.

Steam powered cars went the way of the horse drawn carriage and the internal combustion (IC) engine has been the dominant automotive power source for over a century. The efficiency, comfort and safety of IC powered vehicles have been greatly enhanced and the long-term success of this power source has been greatly assisted over more than 70 years by the incorporation of electronic systems.

Electronic Ignition:  A major improvement in the efficiency of the IC engine was the electronic ignition system, trialled from the late 1940s and offered as an option on some GM vehicles in the early 1960s. FIAT offered the first standard-fit electronic ignition system in the 1968 Dino. Volkswagen introduced a computer controlled electronic fuel injection (EFI) system developed by Bosch in 1968. This incorporated a breaker-less electronic ignition, with a sensor on the distributor shaft, instead of points to trigger the ignition coil. These systems significantly extended spark plug life and tune-up interval.

Computers: Rising oil prices and tightening emissions standards brought computers into ignition systems soon after the breaker-less ignition system. Inputs from sensors to computers determined the optimum spark timing for a given speed, load and environmental situation and these systems further improved fuel efficiency. Electronic systems have steadily improved the fuel efficiency of the IC engine and in the 40 years since 1975 this has doubled. [i]

Developments: A long list of new electronic systems has further improved the performance, safety, comfort convenience of modern motor vehicles. These include:  Anti-lock (ABS) braking, Emissions controls, Steering assist, Four-wheel steering, Automatic and assisted parking, Automated seat & pedal positioning, Heating/air conditioning controls, Transmission controls, Collision avoidance, Lane observance, Stability control, Communication systems, Satellite navigation, Suspension tuning, Noise cancellation and Security systems.

Sidetrack:  The earliest application of electronics in the automotive industry was, oddly the car radio, launched in the 1930's by the Galvin Manufacturing Corporation (later re-named Motorola). In 1965 the Ford Motor Company introduced the 8-track tape music player which was overtaken in the 1970's by the Philips Cassette tape. Then in the 1980's the CD player came and that was then displaced by solid-state music storage systems. None of these systems improved the performance or the safety of the vehicle, but they made the journey more interesting by providing news and entertainment.

Autonomous Vehicles:  These are developing rapidly and a driverless personal transport service could in future provide a car to order with the vehicle redeployed at the end of each journey. Considering that most privately owned passenger cars spend more time in a garage or carpark than on the road, autonomous car services could reduce or even replace private vehicle ownership. Increasing use of autonomous car services could significantly reduce the number of cars required to be produced each year.

Hydrogen:  This is now developing as an option for automotive fuel.  Toyota and Hyundai are working on the development of hydrogen as a fuel for their cars of the future. These could be powered by converting the chemical energy of hydrogen to mechanical energy either by burning the gas in an IC engine or by reacting hydrogen with oxygen in a fuel cell to run electric drive motors. By 2020, Japan is aiming to increase annual production to 40,000 hydrogen fuel cell cars and 1.4 million hydrogen fuel cells.

Electrolysis: The process of the dissociation of water to produce hydrogen and oxygen by electrolysis has been known for over 200 years. The cost of producing the electrical input to the process has limited the commercial application of electrolysis until recently.  Just as pumped hydro uses 'time-shifting' to store water at times of low power prices to produce and sell hydro power when its price is high, so wind turbines and solar photovoltaic (PV) systems can power an electrolysis process at times of low power prices to produce hydrogen which can be stored under pressure. When power prices are high hydrogen can power a gas turbine to produce electrical energy. Despite the efficiency losses in the system, the 'time-shift' can make these projects economically viable. Hydrogen gas can be stored and used as an automotive fuel in a modified IC engine or a fuel cell.  Markets for hydrogen as a fuel are also developing in industrialising Asian countries.

Hydrogen from Electrolysis in South Australia:  A plan for a renewable powered electrolytic plant and a small hydrogen-fuelled turbine power generator at Port Lincoln has received funding from South Australia's renewable technology fund.  ABC Adelaide has reported that infrastructure company Hydrogen Utility (H2U) is developing the $117.5 million facility with a 15-megawatt electrolyser plant to convert renewable solar and wind power into hydrogen and an ammonia production facility to tap into the cheap renewable power.  The company has negotiated a $4.7 million grant and a $7.5 million loan from the state renewables fund. South Australia can capitalise on the state's high penetration of renewable energy, and develop ports capable of exporting hydrogen or ammonia. This new small-scale development will be closely watched as it may lead to larger and potentially more efficient plants in the future.

Hydrogen from Ammonia:   In a world first, announced by ABC, scientists at CSIRO have developed a process to produce hydrogen derived from ammonia. This breakthrough addresses one of the current difficulties with hydrogen cars – how to make the fuel readily available. The new process employs a 'membrane' that allows pure hydrogen to be derived from ammonia, which, in liquid form, is much easier to store and to ship around the world. The CSIRO researchers say the development could be the answer to the distribution of hydrogen as a fuel in Australia and could turn Australia into a renewable energy superpower.

———————————–

[i] https://www.citylab.com/transportation/2014/07/the-us-has-quietly-made-some-remarkable-advances-in-fuel-efficiency/374469/

Author

Posts
You must be logged in to reply to this topic.