This topic contains 0 replies, has 1 voice, and was last updated by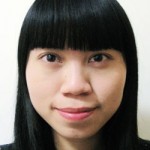 Tingting Zhang 12 months ago.
Author

Posts

November 27, 2017 at 4:31 pm

#1915

Tingting Zhang

Keymaster

EIDA participated in JOBEX 2017, the largest employment promotion event in Adelaide. The SA Government sponsored event attracted almost 9,000 visitors to the Adelaide Convention Centre on Friday 10 and Saturday 11 November.  JOBEX promoted employment in five industry sectors:  Defence and Shipbuilding; Tourism, Food and Wine; Energy and Mining; IT + Hi-Tech; Health and Research.

At Jobex EIDA was located in the IT + Hi-Tech sector, along with some well-known Adelaide electronics firms, including Codan, Ellex, Maptek, Micro-X, Myriota and Sydac.

Many groups of secondary school students, mainly year 10 and 11 plus teachers and career advisors attended on the Friday. Visitors on the Saturday included university and TAFE students, adult job-seekers and a significant number of secondary students with their parents. Teachers and career advisers from several suburban secondary schools asked if EIDA could provide industry employment information e.g. a presentation to students and staff on the industry and its careers.

EIDA members met with JOBEX visitors and discussed the industry and its employment opportunities and training courses.  While teachers, parents and students and the community generally are familiar with their personal communication, information and entertainment devices provided by the 'consumer electronics industry', most JOBEX visitors were surprised at the size and scope of the 'other' electronics industry; the Adelaide electronics industry, with its 300 companies and 11,000 staff and its high technology products and career opportunities.

More than 900 brochures, produced by EIDA for JOBEX were distributed outlining some of the companies in the Adelaide electronics industry, their products and the range of jobs in the various sectors of the industry.

EIDA also assisted DSD with the development of hour seminar at JOBEX and arranged speakers on 'New Technology and Electronics Industry Job Opportunities'.  Speakers included Dr Andrew Skinner, Director of Measurement Engineering Australia Pty Ltd, Dr Alex Grant, CEO of Myriota Pty Ltd and Dr Ronald Grill, Information and Communication Officer at EIDA.   The seminar attended by almost 100 visitors was chaired by Professor Wen Soong, Head of Electronics Engineering at University of Adelaide.

Author

Posts
You must be logged in to reply to this topic.