This topic contains 0 replies, has 1 voice, and was last updated by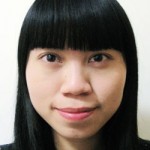 Tingting Zhang 5 months, 3 weeks ago.
Author

Posts

January 30, 2019 at 6:33 pm

#2623

Tingting Zhang

Keymaster

Both at the Federal and State levels, Australian governments assist innovation, business growth and strategically important projects with grants and other incentives. Grants are generally available for key priority sectors and activities aligned with national and state priorities.

Accessing government grants can be challenging. The availability of programs can change rapidly, and application requirements are not always straightforward. Determining which opportunities are strategically important to your business requires knowledge of where to access information, and time for research and analysis.

Notwithstanding this, it's a good idea to develop a strategy to maximise your entitlements to available programs. Your local KPMG team can assess your entitlement to Government funding, assist in developing appropriate strategies, prepare applications and liaise with the numerous Government agencies and industry bodies.

For examples of Government funding programs that might be relevant to you as an innovator, an exporter or a collaborator, click on the links below.

Are you an innovator? The Research and Development (R&D) Tax Incentive is the Federal Government's flagship program for supporting technical R&D. The program offers a tax offset based on the costs of performing eligible R&D activities. Once you have a working proof of concept, you may wish to consider the Accelerating Commercialisation program, which can provide expert advice and matched funding throughout the commercialisation process.

Are you a current or prospective exporter? The Federal Government offers the Export Market Development Grant to fund up to half your international marketing costs. In South Australia, the Export Accelerator can also provide assistance.

Are you a collaborator? The Innovation Connections program offers grants to support connections between industry and researchers. A number of other sector-specific programs, such as those in the food, manufacturing and health sectors, support similar collaborations.

There are many other funding programs available at any one time. For more information, contact Dr John Nixon (08 8236 3202) or Dr Bec Barnes (08 8236 7234).

Author

Posts
You must be logged in to reply to this topic.