This topic contains 0 replies, has 1 voice, and was last updated by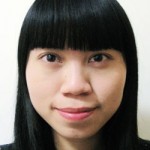 Tingting Zhang 2 months, 3 weeks ago.
Author

Posts

August 28, 2019 at 6:28 pm

#3169

Tingting Zhang

Keymaster

Iconic local company Hills Limited will close its last manufacturing plant in South Australia by the end of this year.

The Adelaide-based former Hills Hoist clothesline manufacturer has announced that it would close its O'Sullivan Beach antenna factory by December 30. It also revealed a $1.4 million redundancies bill from the 2019 financial year, which includes the cost of terminating the O'Sullivan Beach facility staff.

Hills said it had received a conditional offer from an undisclosed party to buy the antenna business in its announcement to the Australian Stock Exchange.

Hills was once a noted South Australian manufacturer, employing hundreds at its former Edwardstown base. The company says it now has 60 employees in South Australia – including the O'Sullivan Beach staff to be made redundant or redeployed.

Hills also announced:

It will exit the antenna business altogether.
It will not be renewing its contract to supply satellite dishes to Foxtel.

Hills has been undertaking a formal review of the various arms of its business.

"As a result of the strategic review, Hills has taken the decision to increase focus on its growing and profitable health business, which provides patient care systems for hospitals and health care facilities," the market update reads.

"In addition, the distribution business, which provides audio, visual, security and IT systems and services for customers in Australia and New Zealand, will be streamlined."

Hills chair Jennifer Hill-Ling told the Australian Stock Exchange that: "The results of our strategic and operational reviews will restore sustainable profitability and ensure the market correctly values the company for the benefit of all shareholders."

"While we are disappointed by the write-downs to effect the required turnaround in performance and refocussing of the business, the results are starting to show, particularly in Health where profitable growth is very pleasing," she is quoted as saying.

"We will provide a further update to shareholders on the strategic review as appropriate or at the annual general meeting (in Adelaide 8 November 2019)."

Hills CEO and managing director David Lenz said in a statement that the distribution business was expected to return to profitability "as early as the first half of the 2020 financial year."

By: Bension Siebert @ InDaily

See: https://indaily.com.au/news/business/2019/08/19/jobs-go-as-hills-closes-last-sa-manufacturing-plant/

EIDA NOTE:  Valerina Changgarathil (Adelaide Advertiser, 24-8-2019:52) notes the closure of the last Hills plant in Adelaide and places the Hills Hoist as the Number 1 in the State in a list of 20 innovations. The Alfred Traeger 'pedal wireless' was placed at 17 while the photocopier  design of Ken Metcalf and Bob Wright was placed 8. The lightweight (plywood) Iron Lung developed by the Both Brothers (also designers of the world's first direct writing electrocardiograph) was placed 18., while Max Schubert' s  1951 Grange Hermitage was 6 and just beaten by the Frog Cake at 5. (EIDA Editor).

Author

Posts
You must be logged in to reply to this topic.