This topic contains 0 replies, has 1 voice, and was last updated by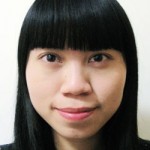 Tingting Zhang 7 months, 3 weeks ago.
Author

Posts

June 27, 2018 at 7:24 pm

#2189

Tingting Zhang

Keymaster

Planning, introducing and managing change within the workplace can be a complex and protracted process.

For managers it is a crucial time for leadership – stakeholders, whether they are employees, customers or shareholders need managers to provide information, guidance and stability throughout periods of change. The three key components in managing change within the workplace are communications, emotions and structure.

Communication

Regular, on-going and candid communication is perhaps the most crucial component to successful workplace change. As a manager or leader, you will have access to more information about the change than other employees do and you have a responsibility to guide them through the developments.

Firstly, be comprehensive in your communication. Make sure that everybody who is impacted receives the relevant communications. Do not simply announce what the changes are without also detailing why the changes are being made, how the changes will be implemented and how they will affect stakeholders. Dictating change to others does not encourage full engagement and investment in its implementation.

Similarly, transparency and honesty are crucial to generating buy-in to the changes. Managers who only announce the large, over-arching positives brought about by the proposed changes will appear disingenuous. Instead, admitting potential temporary increases in pressure or workload, or acknowledging the impacts of upheaval on productivity helps build trust between managers and employees. Providing details about how the decision to make the changes was made enables employees to understand the necessity for the change and prevents them feeling that the developments are arbitrary or poorly thought out.

Don't fall into the trap of making a great effort with the initial announcements and then failing to keep employees in the loop as that announcement takes form. Communication has to be regular and on-going to be effective; otherwise employees will rightly feel out of the loop. It can be tempting to see regular updates as a distraction, taking away time and energy from the actual work of implementing the change. But communicating with all stakeholders needs to be viewed as part of the real bulk of implementing change – not secondary. Information vacuums often get filled with rumours, which can be far more dramatic or negative than the truth. If employees, or customers or other stakeholders have crucial information withheld from them they may fairly assume that the news is bad – otherwise, they think, they would have been informed.

Also, in the case of employees, by keeping them in the dark about the changes, you are keeping the very people who are expected to implement the change from buying into the process.

This communication can take a number of forms. It can involve regular emails or bulletins but it should always include face-to-face conversation. While emails can be useful for relaying smaller details of the change, or for updates once the principle announcements have been made, direct and in-person communication should not be eschewed in favour of less personal digital communication. In-person communication allows employees to ask questions directly, and allows managers to see others' reactions in real time, rather than filtered through text.

Emotions

It can be easy to forget that change is fundamentally about feelings. When change takes place in the workplace often we expect that the emotions associated with significant change will be muted by professionalism. And while the expression of these feeling will certainly be filtered through workplace decorum, this doesn't mean that the feelings of humans are hardwired to experience during change won't be there. And at the end of the day, managing people is about managing feelings.

So, acknowledge these emotions. It is possible to admit that change often brings with it stress, resistance and confusion without undermining the professional atmosphere of a workplace. Acknowledgement will help employees feel that the organisation and their managers value and care for them, helping to generate trust and buy-in.

Structure

In addition to regular and candid communication and managing of emotions, there are structural actions managers can take to ease the change process.

Ensure that projects are coordinated and that there is consistency across the messaging and policies involved in the implementation process. In periods of change it is understandable that there may be confusion or uncertainty surrounding aspects of the process. But it is important that assertions and promises made are stuck to. Change requires trust between management and stakeholders – following through on commitments is key to maintaining others' confidence.

However, ultimately the most important structural decision a manager can make during a period of change is to avoid looking at components of the process in isolation. Neglecting certain tasks or teams in favour of others can upend the whole process. Stepping back and viewing the implementation as a whole will allow managers to predict how changing one component may affect another. Without this sort of insight, managers risk being blindsided by unexpected disruptions.

From:  Institute of Managers and Leaders    https://managersandleaders.com.au

Author

Posts
You must be logged in to reply to this topic.