This topic contains 0 replies, has 1 voice, and was last updated by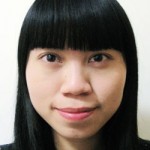 Tingting Zhang 7 months, 3 weeks ago.
Author

Posts

June 27, 2018 at 7:03 pm

#2181

Tingting Zhang

Keymaster

In the last few years many new 'business assisting' facilities have opened in Adelaide.  Incubators, accelerators, hubs, and coworking spaces are commonly used terms in the business startup and development community.

The structure and location of these facilities varies and includes universities, research institutions, government facilities, non-profit development corporations and commercial property developments.

Incubators typically provide facilities and support for startup businesses at the early stage of the development. Services typically include office space, voice and data systems, mentoring and management training.

Accelerators assist the development of existing companies with growth potential. These programs build upon the foundations of startups to assist them during the fast growth period typically to make them investor ready. Accelerator programs usually have a set timeframe in which companies spend anywhere from a few weeks to months working with mentors and influencers to build high growth and to strengthen the business through its fast growth period.

Hubs and coworking spaces attract groups of people who want office space and services and are typically working independently, but who share values. This arrangement offers a solution to the problem of isolation experienced by many freelancers while working at home, while providing an escape from the distractions of home.

Origins:  The concept of business incubation began in the USA in 1959 when Joseph Mancuso opened the Batavia Industrial Center in one of the many unoccupied warehouses in the small city of Batavia, in upstate New York, over 500 Km from New York City.  Mancuso wanted to assist the creation of new businesses to deal with the high level of unemployment in the former industrial city. The Batavia Industrial Centre was itself an early startup.

Accelerators are usually cohort-based, fixed-term programs that include seed investment, connections, mentorship, educational components, and often culminate in a public pitch event or demo day to raise funds to accelerate growth.  The first seed accelerator was Y Combinator, started in Cambridge, Massachusetts, by Paul Graham in 2005, and later moved to Silicon Valley.

Brad Neuberg is credited with starting the coworking movement. It began in San Francisco in 2005 with the idea to combine the independence of freelancing with the structure and community of an office space. To do this, he invented the word "coworking" with no hyphen. (Dan Frost, NY Times).

The Austin Technology Incubator (ATI) was one of the earliest in the field to focus on technology based businesses. Started in 1989 in the research precinct at University of Texas at Austin the ATI houses and develops 'resident' businesses typically with alumni as founders. The initial focus was on electronics and telecommunications, it now also embraces, clean energy, transportation, mobility, biotechnology and water. Alumni companies of ATI have raised more than US$1.0 billion in capital.

ThincLab at University of Adelaide provides mentors and training and access to university expertise and technology, with open spaces and offices and facilities including 3D printing. Aspiring entrants, including graduates and postgraduate students can develop entrepreneurial and commercialisation skills by undertaking the Australian eChallenge, 12-week new venture accelerator program which can lead to acceptance into the ThincLab program.

Author

Posts
You must be logged in to reply to this topic.