This topic contains 4 replies, has 4 voices, and was last updated by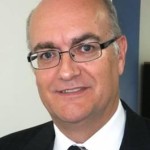 Mike Williams 3 years, 3 months ago.
Author

Posts

October 13, 2015 at 4:24 pm

#1298

Tingting Zhang

Keymaster

A site visit has been arranged to the design and manufacturing facilities of Ellex Medical Pty Ltd.

Your new electronics organisation – Electronic Industry Development Adelaide (EIDA) thanks the management of Ellex for their generosity in providing a briefing on their activities, a tour of their facilities and for their hospitality for the following networking session with industry colleagues.

Over thirty years, Ellex has evolved from a small scientific laser company to a global leader in medical technologies. Today, more than 20,000 Ellex laser and ultrasound systems are used around the world in the fight against blindness.

When:  5.30 pm on Wednesday 4 November, 2015
Where:  Ellex Medical Pty Ltd, 82 Gilbert Street, Adelaide, SA 5000
RSVP:  Registration is required. Places are limited.

October 20, 2015 at 1:59 pm

#1311

Donald Kay

Keymaster

This event is proving to be very popular. We have been able to arrange a few more places. The high attendance also means the networking opportunity is greater – this is a great chance to catch up with colleagues in the industry as well seeing first hand the Ellex facility.

November 2, 2015 at 1:46 pm

#1324

Donald Kay

Keymaster

Last few hours for registrations. We have over 40 attendees already. Still a few places left.

November 5, 2015 at 3:15 pm

#1327

Ronald GRILL

Participant

The Ellex Site Visit yesterday attracted 41 people; a wide cross-section of the design, manufacture, supply, government, education and research sectors. Visitors also included two Flinders biomedical engineering students who were alerted to the event by their lecturer. Visitors heard about and saw the design and manufacturing facilities of the Ellex range of ophthalmic diagnostic and treatment systems.

An excellent opportunity to learn more about one of the successful companies in the relatively unknown electronics industry in Adelaide. This industry is a 'hidden-gem' in the transition of our regional economy from its past dependence on 'industrial-age' manufacturing to Adelaide's logical future as an education, research and 'knowledge-age' industry centre. Thanks to Ellex for the access to this important operation.

November 6, 2015 at 10:07 am

#1328

Mike Williams

Participant

This was an excellent meeting with a very strong format – leading-edge tech presentation, equipment demo, a tour of facilities and Q&A with experts, followed by networking afterwards. It was great to meet again with so many familiar faces and to meet many new ones too. A very educational and enjoyable evening.
Many thanks to Ellex and many congratulations to Donald, Ron, Ting Ting and others for their efforts in getting EIDA up and running. A very solid achievement.
Mike

Author

Posts
You must be logged in to reply to this topic.