This topic contains 0 replies, has 1 voice, and was last updated by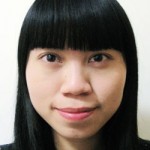 Tingting Zhang 6 months ago.
Author

Posts

February 25, 2019 at 5:17 pm

#2666

Tingting Zhang

Keymaster

Despite its starring role in business and everyday life, many economists openly question whether technology is visible to communities and governments in traditional economic metrics such as GDP, productivity and corporate profits.

In a new report, The Boston Consulting Group (BCG) shows that, on the contrary, declines in technology investment are followed by startling drops in all these measures of economic growth. Whenever companies cut back on technology spending in order to shore up profits – as companies in many industries are doing now – profits plunge. GDP also falls dramatically. Within a few years, labour productivity across the economy falls as well. In effect, companies are cutting back on a critical investment that could power the next wave of growth. In many cases, that investment could create huge leverage, lowering other expenses much more quickly than technology spending rises.

But that can happen only if companies manage their technology spending well. To do that, senior executives require new metrics and new ways of thinking. To successfully navigate the 'technology economy' they must create, measure, and track virtual economic measures just as carefully as they follow metrics about the physical world.

The BCG report spotlights recent trends in 'technology intensity', a proprietary calculation that reveals the economic impact of the $6 trillion that corporations around the world spend on technology each year. The technology intensity calculation uses a patented formula to analyse technology spending relative to a company's and an industry's revenues and operating expenses.

Across a range of industries, companies with high technology intensity also have high gross margins. Furthermore, technology intensity and gross margins tend to rise and decline together. This effect was seen before and after the 'GFC Recession' that started in 2007. In the run-up to the recession, companies were investing heavily in technology relative to revenues and operating expenses, and gross margins were rising. That trend continued to accelerate until 2009, when companies cut technology investment dramatically. After that, technology intensity dropped precipitously along with gross margins, GDP, and productivity.

From:  'The Power of Technology Economics' By: Howard Rubin, Ralf Dreischmeier, Christophe Duthoit , and Hrishi Hrishikesh –  Boston Consulting Group

https://www.bcg.com/en-au/publications/2016/digital-strategy-power-technology-economics.aspx

FULL REPORT:  http://image-src.bcg.com/Images/BCG-The-Power-of-Technology-Economics-Oct-2016_tcm87-160187.pdf

EIDA note: Useful revenue and employment data of an industry are regularly published. Using these data the productivity per employee of an industry identifies the real value of that industry to its community. The $4 billion annual revenue of the Adelaide electronics industry is impressive, but its productivity at >$343,000 per person reveals its significantly greater value to its community than traditional South Australian manufacturing industry where productivity is <$114,000 per person.

A major factor in this threefold productivity difference is that the Adelaide high technology electronics design and manufacturing industry is an 'R&D intensive' industry investing an average of 4.9% of annual revenue in R&D. Some individual Adelaide electronics firms invest at more than double that rate. However, in all other Australian manufacturing industry R&D investment rarely exceeds one percent of revenue. The high level of R&D investment in the Adelaide electronics industry ensures superior product performance so its products sell at a significant premium, providing the funds for continued high levels of R&D investment which in turn supports high levels of product performance, premium pricing and productivity.

This high level of R&D investment is a core characteristic of our electronics industry and of all other 'Knowledge-Age' industries, including Aerospace, Biotech, Defence, Health, Research and Telecommunications – all of which are reliant on electronics for their operation.

Author

Posts
You must be logged in to reply to this topic.