This topic contains 0 replies, has 1 voice, and was last updated by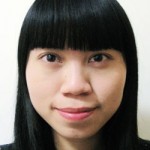 Tingting Zhang 10 months, 1 week ago.
Author

Posts

August 10, 2018 at 12:29 am

#2288

Tingting Zhang

Keymaster

RADLogic Pty Ltd – a group of highly qualified IC design engineers, each with between 15 to 35 years of mixed-signal chip design and application experience.

In addition to providing complete IC design services from concept through to manufacturable databases targeted to any foundry of choice, RADLogic also develops Intellectual Property blocks and offers the following products for licensing:

The IDIoT™: ID for the Internet of Things. An extremely low-cost silicon solution for providing an identity to otherwise "dumb" objects, enabling them to have an effect on the "Smart" world around them. No batteries required.
An EPC Gen-2 digital protocol core for UHF RFID chips, implementing features mandated for RFID by Walmart and widely used in the global retail and logistics industries.
HF RFID Digital Protocol Engines. RADLogic has 20 years' experience in designing RFID protocol engines, from minimal IDIoT™, through to extendable protocol engines that support additional memories, sensors, hardware coprocessors for authentication, etc. Applications include NFC, ISO 14443-A and ISO 15693.
RFID Analog Front End (AFE). We have designed to many different RFID standards and can license a range of customised analog interfaces for both HF and UHF applications.
Customization of these products is available to meet specific requirements.

RADLogic also has experience in the design of Medical Microelectronics as well as designing for Commercial and Industrial applications.

Customer confidentiality is often important to our customers and is of paramount importance to us.

Our customers range from large multi-nationals down to small start-ups and span the globe, including USA, South America, Europe, UK, Japan, Hong-Kong, China, Malaysia, Singapore as well as Australia.

RADLogic Pty Ltd   Suite 4/15 Fullarton Road, Kent Town 5067  South Australia          p: +61 8 8362 3255    m: +61 417 818 611   e: info@radlogic.com    w: radlogic.com.au

Author

Posts
You must be logged in to reply to this topic.