This topic contains 0 replies, has 1 voice, and was last updated by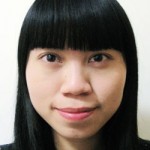 Tingting Zhang 11 months, 3 weeks ago.
Author

Posts

March 30, 2018 at 3:04 pm

#2039

Tingting Zhang

Keymaster

Temperature Technology (T-TEC) the Adelaide based temperature monitoring and control specialists was founded in 1982 by Managing Director Kirsten Blichfeldt and Operations Manager Hans Blichfeldt.

T-TEC is a manufacturer and supplier of instruments and measuring systems for temperature, humidity and related parameters. See:  http://www.t-tec.com.au

Temperature Technology has more than 70 years combined global experience with temperature measurement and monitoring systems. Products and systems include thermometers, dataloggers and circular chart recorders. Products all feature high accuracy, resolution, usability and durability and are competitively priced.

Over many years T-TEC products have monitored the      environment in a wide range of situations on land, sea, and air providing manufacturers and processors the assurance that their products and systems are performing as designed.  Applications in Australia and globally include:  Blood banks to monitor blood storage cabinets: Hospitals for use in pharmacy and kitchen cool rooms: Commercial Cold Stores for chillers and freezers: Refrigeration Contractors to balance and diagnose system performance: Freight Forwarders to check airline performance:  Shippers of perishable produce to ensure product quality: Universities to control their research environment: Farmers and Growers for testing of growing conditions for products and produce:  OEM users for inclusion in other products including vaccine fridges, coolrooms, libraries and museums.

Recently wireless data loggers with sacrificial sensors are monitoring the curing of concrete in the bridges over the new WestConnex freeway in Sydney and other loggers monitor the air temperature and humidity in a new train tunnel in Melbourne.

Temperature Technology  is certified to the International Quality Standard: ISO9001. Regular service, software updates, product enhancements, and recalibration services ensure reliable operation and continuous product and process improvement.

Temperature Technology is located at 263 Gilbert St, Adelaide, SA 5000.

Phone: (08) 8231 1266     Fax: (08) 8231 1212    Email: sales@t-tec.com.au

Author

Posts
You must be logged in to reply to this topic.