This topic contains 0 replies, has 1 voice, and was last updated by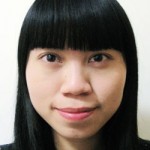 Tingting Zhang 4 months, 3 weeks ago.
Author

Posts

October 30, 2018 at 1:46 pm

#2444

Tingting Zhang

Keymaster

The University of Adelaide and the University of South Australia have announced the end of discussions on their proposed merger.

Separate statements by the Chancellors of both universities show that the two universities had not reached and acceptable agreement so both institutions will continue as separate entities.

The Councils of two universities have met in parallel to discuss an interim report on the merger and their positions on key threshold issues and strategic risks.  It has become apparent that each University Council has formed different views and, therefore, agreement was not achieved.

The NOUS Group report in August 2018 identified opportunities and potential challenges and risks in the proposed merger. Risks including 'Loss of two distinct universities and their traditions' and 'an inability to focus on two different but overlapping student market segments.'

The University of Adelaide is older, with a larger budget, fewer students and more staff than UniSA. UniSA is newer, but has attracted students and research funding at a steady rate over the past few years.

The University of Adelaide was founded by an Act of the South Australian Parliament in 1874 and is the third-oldest university in Australia, after the University of Sydney (1850) and the University of Melbourne (1853). The University of South Australia was founded in its current form in 1991 with the merger of the South Australian Institute of Technology (1889) and the College of Advanced Education (1973).

The Times University Rankings (2018) show The University of Adelaide at 8 in the 35 universities ranked in Australia with The University of South Australia at =9 along with James Cook University, Queensland University of Technology and University of Technology Sydney. Flinders University is =17 in Australia.  In The World University rankings The University of Adelaide is =134, while the University of South Australia is in the 201 – 250 range and Flinders University is in the 301-350 range.

The urge to merge arises periodically it was proposed in the 1980's that the thee Adelaide-based universities should merge. After extensive discussions this proposal was also rejected.

Professor Richard Blandy, an Honours graduate in Economics at University of Adelaide has held senior academic appointments in all three of Adelaide's universities. He has stated that the proposed merger  "is based on flimsy evidence" and  "experience across the world shows that size is not connected to greatness in higher education and research. " (InDaily, 22 August, 2018).

Author

Posts
You must be logged in to reply to this topic.