This topic contains 0 replies, has 1 voice, and was last updated by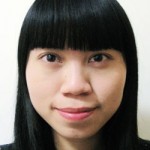 Tingting Zhang 1 month, 1 week ago.
Author

Posts

October 31, 2019 at 3:51 pm

#3320

Tingting Zhang

Keymaster

The developers of the massive 11GW wind and solar project proposed in the Pilbara in north-west Australia have hinted the project could get even bigger, as it eyes huge markets for green hydrogen in the Asia market.

The so-called Asia Renewable Energy Hub is the largest project of its type being developed in the world, and proposes to use vast tracts of land – over 7,000 square kilometres – to host an unprecedented amount of wind and solar to power local industry and international customers.

 

"It is currently an 11-plus gigawatt project. We can go much bigger than that," Andrew Dickson, the project developer from CWP Renewables, told the recent Smart Energy Conference.

Dickson also says the project is no longer focused on a sub-sea cable to export "green electrons" to Indonesia, and beyond, because of the huge fixed cost and complexity of the proposal. "We may still do that in time, but towards the back end of the project. The thinking has shifted to the potential of green hydrogen and derivative products."

 

The AREH has brought together CWP Renewables, the world's biggest wind turbine maker Vestas, Macquarie Group, and Intercontinental Energy. More partners are likely to join. The project is seen as something of a yardstick, and a flagship, for the idea that Australia can eventually replace its fossil fuel exports with "green hydrogen", using the country's enormous wind and solar potential to export green fuels in various forms.

Japan and Korea, in particular, have expressed strong ambitions for adopting clean hydrogen in coming years, to help decarbonise their economies and to maintain energy security. Dickson says the project will be about two-thirds wind, and one-third solar – the wind output is strong at night but not so during the day, so the two technologies are complimentary.

"It is pretty much a standard wind and solar project, it's just that it is at a very large scale."  The partners also expect to sign an indigenous land-use agreement with the local indigenous landowners. It will be the first project of its kind to be built on exclusive native title.

The project partners still intend to have 3GW of the capacity focused on domestic needs. Dickson says the demand is potentially there, but it would require significant grid upgrades, and talks are currently being held with the WA government about that possibility.

The government sounds keen, with the head of the Pilbara Development Commission Brendan Hammond saying renewable energy would significantly lower the cost of energy to accelerate the rate development in mining and other industries, and create jobs.

Dickson says the $22 billion project would create 3,000 construction jobs over a decade, and another 400 jobs to maintain and operate the facility.

By:  Giles Parkinson, Editor – Renew Economy

See:  https://reneweconomy.com.au/huge-pilbara-wind-and-solar-project-may-get-even-bigger-as-focus-turns-to-green-hydrogen-64292/?utm_source=RE+Daily+Newsletter&utm_campaign=47b270d5ae-EMAIL_CAMPAIGN_2019_04_04_04_18&utm_medium=email&utm_term=0_46a1943223-47b270d5ae-40377773

Author

Posts
You must be logged in to reply to this topic.