This topic contains 0 replies, has 1 voice, and was last updated by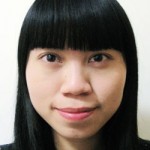 Tingting Zhang 3 months, 3 weeks ago.
Author

Posts

July 29, 2019 at 4:25 pm

#3065

Tingting Zhang

Keymaster

The huge 221-tonne machine has been unloaded at Outer Harbour en route to the largest solar farm in Victoria, the 200MW Kiamal solar project near Ouyen 380 Km East of Adelaide in western Victoria.

The machine pictured above is the 'synchronous condenser'. It is the first to be installed at a major solar farm in Australia, but it could become a common if somewhat controversial addition to Australia's main grids in coming years as the penetration of wind and solar farms increases dramatically.

This 190MVAr machine, made by Siemens, will deliver fault current injection and inertia at the point of connection for the Kiamal solar farm being built by Total Eren, that company's first greenfield solar project in the country.

Kiamal will supply electricity to Mars Australia – part of that company's push to 100 per cent renewable electricity supply – as well as to retailers Alinta Energy and Flow Power, along with Zero Emissions Water, a new entity representing 13 Victorian water corporations, and will also deliver large-scale generation certificates for retailer Origin Energy.

A second 150MW stage at Kiamal is also planned, after signing a major off-take agreement with Snowy Hydro – making it one of the eight projects that formed part of Snowy Hydro's boast that it had secured "firm" wind and solar for well below the current price of wholesale power in Australia. The Kiamal syncon was required by the Australian Energy Market Operator and local network owner Ausnet to ensure 'system strength' in that part of the grid, dubbed the "rhombus of regret" because of the shape of the local network which is struggling under the rush of wind and solar projects in the area.

The additional cost, believed to be in the "tens of millions", meant that Total Eren was not able to achieve financial close before construction, and ultimately brought in the Clean Energy Finance Corporation as an equity investor with a $51 million stake.

The use of syncons has raised eyebrows in some quarters because it is decades-old technology and some wonder if there are not smarter, more modern solutions. And there has been criticism about the costs imposed on certain developers and accusations of an 'over-build' of syncon capacity.

ElectraNet, the South Australia transmission company, is installing four synchronous condensers around its network which it says will reduce the need for gas generators to continue operating in times of high wind and solar output. This will lower prices and emissions, it says, as the syncons do not burn fuel but simply rotate after being kick-started by a 'pony' motor.

AEMO has also recommended another syncon be installed in Victoria, along with half a dozen 'shunt reactors' to assist with system strength and voltage requirements in that grid (at a proposed total cost of around $69 million).

The fact that AEMO is putting this proposal together as a 'regulated investment' recommendation for networks should reassure wind and solar developers in the region, although it may not obviate all such needs.

In NSW, numerous wind and solar farms have been asked to install multiple syncons, even though they are located in the same region and share the same sub-station.

These include the Finley solar farm, the Darlington solar farm, and also, it is believed, the Silverton solar farm. Part of the issue is that under Australia's often archaic rules, the network owner – in this case Transgrid – is unable to breach 'confidentiality' over other projects, so a 'common' solution cannot be reached.

So each project is being asked to install their own equipment. These rules are now being addressed by the Australian Energy Market Commissions. Another project asked to install a syncon is the Murra Warra wind farm in Victoria.

The difference between South Australia's co-ordinated installation of syncons, and the apparent ad-hoc installation in other states is explained by the fact that only once a broad network 'problem' has been identified by AEMO, as it has in South Australia, then it can put forward a proposal under the regulated investment test.

That recommendation is subject to approval from the regulator – but if it does go ahead then it is built into the allowable spending by the network and shifts the cost burden away from the renewable energy developers.

The picture above was posted last on LinkedIn by Flinders Ports, which noted the machine had arrived on one of the largest roll-on, roll-off ships in the world, the 265m long Salome, and was safely unloaded for road transport to the site.

https://reneweconomy.com.au/huge-machine-arrives-to-support-victorias-biggest-solar-farm-18667/?utm_source=RE+Daily+Newsletter&utm_campaign=5763c6e820-EMAIL_CAMPAIGN_2019_07_09_12_54&utm_medium=email&utm_term=0_46a1943223-5763c6e820-40377773

Author

Posts
You must be logged in to reply to this topic.