This topic contains 0 replies, has 1 voice, and was last updated by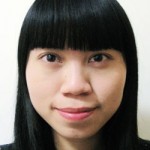 Tingting Zhang 1 year, 2 months ago.
Author

Posts

November 27, 2017 at 4:35 pm

#1919

Tingting Zhang

Keymaster

Electronics manufacturers are now being encouraged to think about the 'Circular Economy' – the concept that materials and products should be kept in circulation rather than follow the traditional 'make, sell, use, dispose, model'.

This concept has been in place since 2000 in the automobile industry when the European Parliament passed a regulation that mandated 'Automobile Take-Back' which has operated since 2015 in all EU member countries. Japan now has some product take-back policies where companies are responsible for collecting their product when the consumer no longer wants it. The electronics industry has embraced the concepts of 'Design for Manufacturability' and 'Design for Testability' and now we must consider the future requirement for: 'Design for Reusability'.

Once companies are required to take products back, they become immediately interested in design for disassembly and recyclability because they are responsible for the disassembling and recycling.

A simple example is the Container Deposit Scheme (CDS) which has operated in South Australia since 1977 and also in The Northern Territory since 2012. A similar scheme will operate in New South Wales from 1 December 2017.

A recent EU Directive on recyclability covers product types which the EU believes cause 40% of all greenhouse gas emissions and sets energy limits. It will increasingly influence design to manage e-products at the end of their first life. The Directive is a 'framework', which means that specific product policies and standards are to be developed. These are to encourage 'material efficiency' qualities, such as: ease of repair; remanufacture and upgrade procedures; and how much and which recycled material they contain. The standards will also look at how to communicate where critical raw materials and other material efficiency information are within the supply chain. Legislation will follow in the EU to shape the way electronic products must be treated at the end of their life.

Comparable legislation can be expected to develop in non-EU countries, but not in the next few years.  However, now is a good time to begin to develop engineering practices that will lead to 'Design for Reusability' Reconsideration of the principles of 'Design for Repairability' could also be beneficially included in this design rethinking environment.

From: NewElecteonics: http://www.newelectronics.co.uk/electronics-technology/going-circular/164740/

Author

Posts
You must be logged in to reply to this topic.