This topic contains 0 replies, has 1 voice, and was last updated by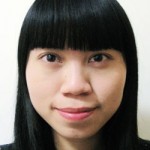 Tingting Zhang 10 months, 1 week ago.
Author

Posts

August 10, 2018 at 5:40 pm

#2303

Tingting Zhang

Keymaster

How to adapt and manage the employment law issues that businesses now face?

The traditional workplace is changing rapidly. As the digital era creates new methods of conducting and running a business, the average worker is now faced with the blurred boundary between work life and personal life. It is no longer just the CEO or other senior executives who are expected to be on-call at all times. The ease of communication brought about by emails, mobile phones and the internet means that more workers are increasingly expected to be available for work at any given time. Workers are also seeking more flexible work arrangements, which includes the ability to work from home.

This seminar will discuss the employment law issues affected by these changes, the risks to your business and how to manage these risks.

Participants will be provided with practical information about the following key issues:

Employment conditions – How to manage the change
Hours of work – When does it start and finish?
Work-related social functions – Roles, responsibilities and reducing liability
Email, internet and social media in the workplace – Policies and procedures
Other out of hours conduct – Steps to mitigate reputational risk

Tuesday 04 September 2018

7:45am-9:00am (Light breakfast will be provided)

DW Fox Tucker Boardroom

L14, 100 King William St, Adelaide

Please note that there is no charge for this event.
RSVP by Friday 24 August 2018, to: events@dwfoxtucker.com.au

Presenter:  Ben Duggan, Director  -DW Fox Tucker Lawyers

Ben is the head of DW Fox Tuckers Employment Law team. In this capacity Ben assists employers looking for practical solutions to complex workplace issues and disputes.

His particular expertise extends to advising on employment policies and regulations, employment misconduct, unfair dismissal claims and enterprise agreements.

He has been listed as one of Australia's leading labour and employment Lawyers in the Best Lawyers Australia since 2010. He was also awarded "Lawyer of the Year" in 2017 by Best Lawyers for labour and employment law.

Author

Posts
You must be logged in to reply to this topic.