This topic contains 0 replies, has 1 voice, and was last updated by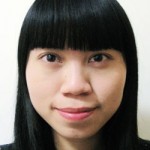 Tingting Zhang 7 months, 2 weeks ago.
Author

Posts

October 10, 2018 at 3:56 pm

#2394

Tingting Zhang

Keymaster

In 1967 Australia was only the third nation, behind the US and Russia, to launch a satellite into space.  The Australian Government has established a new body, the Australian Space Agency (ASA) to transform and grow a globally respected Australian space industry.

ASA is the public service agency of Australia responsible for the development of Australia's space industry, coordinating domestic activities, identifying opportunities and facilitating international space engagement.

A question that interests many South Australians is: will we have a significant involvement in this new national body?

The new ASA Head, Dr Megan Clark, former Chief Executive of CSIRO says   ". . . it's time for Australia to return to the forefront of the space race. We were right there at the very beginning in the '60s, we were one of the first nations into space. I think the nation knows we've lost a lot of momentum but we've got the creativity, the talent – we know we can absolutely be in this."

ASA notes that space data and technologies enable the modern economy to function. It provides us with everyday essentials such as internet access and weather and location information.

The Australian Space Agency is working to transform and grow a globally respected Australian space industry. Building capability in our space sector will:

support the economy
provide opportunities
inspire participation

ASA has a budget of just $41 million for the next four years.

The global space industry is worth about $480 billion and is expected to reach $1.3 trillion by 2030 and $3.5 trillion by 2047 according to Merrill Lynch. Interest in Australia is growing in the use of satellites for applications  in the 'Internet of Things'  (IoT) for applications in agriculture, mining, mapping and coordinating Australia's domestic space sector activities, The previous South Australian Government created the South Australian Space Industry Centre (SASIC) to drive space industry innovation, research and entrepreneurial development. SASIC identifies around 70 space-related organisations in the State. South Australia is committed to further growing the local industry and to build on the state's history of space activity.  The SASIC is established to support space entrepreneurs and to create an incubator for space projects and an environment where new space technologies can be rapidly developed. The SASIC will build on the work done by the previous Space Industry Office at Defence SA, which developed the first space strategy of any jurisdiction in Australia. It will also support South Australia's emerging space industry by providing grant funding (the Space Innovation Fund) of up to $1 million every year to young space entrepreneurs, along with new and existing space start-ups.

Adelaide already has several companies that design and build 'shoebox size' nanosatellites and one of these; Fleet Space Technologies has built a commercial tracking station which is now operational at Pinkerton Plains, 80km north of Adelaide. This station will track, transmit and receive data from nanosatellites in the 'Internet of Things' (IoT) global network. Another Adelaide space company, Inovar Technologies is advertising for staff:  https://www.inovor.com.au/careers/ and Myriota recently raised $15 million to expand their IoT services for asset tracking and systems surveillance, particularly in remote Australia.

South Australia is unlikely to develop large space projects such as manned space flight, but our engagement as a communications and research hub for global projects will now expand and with the development of space related services and particularly in the nanosatellite field, South Australia has a case for a significant share of the work of the Australian Space Agency.

Subscribe to Australian Space Agency updates. https://www.industry.gov.au/strategies-for-the-future/australian-space-agency/receive-updates-from-the-australian-space-agency

Author

Posts
You must be logged in to reply to this topic.