This topic contains 0 replies, has 1 voice, and was last updated by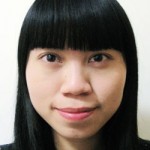 Tingting Zhang 1 year, 3 months ago.
Author

Posts

November 27, 2017 at 5:01 pm

#1927

Tingting Zhang

Keymaster

Employment:  Three enquirers at the recent JOBEX event have provided CV and contact details.

No. 1    Has extensive experience within the automotive manufacturing industry, electrical transformer winding and assembly, photocopier repairs, military specification wiring and soldering, and electronic fault finding to component level. Recently completed Certificate II in Electro-technology with distinction marks achieved. Compliant with PPE, standard operating procedures and all WH&S. Experienced in:  Electronics Assembly & Testing; Electric Vehicles and Energy Storage Technologies; Speaker Design & Building. A practical hands-on person with ability and Initiative.  Full CV available.  Ref No.1  info@eida.asn.au

No. 2    Is an Electronics Engineer currently studying Master of Engineering (Electronics) at the University of Adelaide.  He has well-developed technical knowledge, skills and years of experience in designing, developing, adaptation, installation and diagnosis and service and maintenance and spare parts management of various communication and electronic/electromechanical equipment, calibration, and computer systems and applicable software.   Full CV available.  Ref No.2   info@eida.asn.au

No. 3   A practiced and experienced café owner and Barista with an enthusiasm for continued growth.  I successfully managed the day to day operations of running a local family business in the very competitive market of Glenelg for the past 26 years.  Solid communication skills when dealing with staff and customers. Ability to interact with customers / clients in a professional and caring manner.  Day to day operations     Training and mentoring staff to a high standard.  Qualified apprenticeship focused on Typographical Composition Designing, attention to details and ability to work towards integral deadlines fundamental to success. Role included being tasked with the management of parliamentary papers for legislative parliament and house of assembly.  Full CV available.  Ref No.3  info@eida.asn.au

Author

Posts
You must be logged in to reply to this topic.