This topic contains 0 replies, has 1 voice, and was last updated by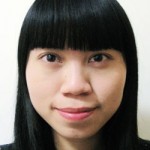 Tingting Zhang 6 months, 2 weeks ago.
Author

Posts

April 1, 2019 at 12:22 pm

#2731

Tingting Zhang

Keymaster

EIDA is pleased to invite you to the 2019 World Electronics Forum (WEF) to be held in Adelaide from 4-6 December 2019 at the Adelaide Convention Centre, with a major international conference with the theme – 'Electronics – Enabling Our Future'.

The conference will include:

Industry leaders from more than 20 advanced electronics technology countries
Innovations from both local and international exhibitors at the extensive Electronics Industry Exhibition
Escorted visits to specialist local companies and institutions
Workshops and masterclasses with industry experts

The conference has 4 major streams:

Electronics in Action – AgTech, Space, Sensors and IoT, New Frontiers in Innovation
Our Industry – Sustaining Ourselves
Our Technology – Development and Regulation
The Future – Climate Change, Waste and the Circular Economy

Escorted visits to Electronics Companies, Research Institutions and other Adelaide industries will show the strength and diversity of Australia's leading 'Knowledge-Age' city.

This amazing event, bringing Adelaide-based electronics companies together with investors and CEOs from the world's largest companies is expected to create business links, collaboration and investment opportunities. Adelaide's long history as a major player in the Australian electronics industry will be on show.

Watch out for our website coming soon at http://www.wef-adelaide.com

Get in touch to join our mailing list, register your interest in speaking, sponsorship, exhibition spaces and early bird registrations. Email henrietta@eida.asn.au to join our list.

Stream 1. Electronics in Action:

Agtech:  Agriculture is being transformed by the availability of low cost applications driving both precision farming and innovative practice. Electronics is the enabling technology in this development.

Space:  This is the era of privatised space where space-based solutions are available to SME's. This stream will offer an opportunity to hear from some successful pioneers and to explore the opportunities.

Sensors and loT:  Sensor technology underpins loT products. This stream will address new and emerging sensor technologies and what's happening for older technologies. Competing low power communication technologies and trends in power sources will also be explored.

New Frontiers in Innovation: As part of this stream we plan to seek out the latest innovative technologies in our South Australian and Australian community to showcase our wonderful city's capacity and capability and what is happening in Australia. A series of local industry visits will be scheduled for the pre-conference days.

 

Stream 2. Our Industry – Sustaining ourselves:

Bringing the latest thinking and research around issues affecting the electronics industry, including Innovation, Workforce planning and STEM Education, Value Chain progression and Intellectual Property Management and Trade development.

 

Stream 3. Our Technology – The base our industry depends on for growth and innovation:

PCB Technology – Industries like the LED lighting industry and smartphone industry have created new PCB technologies – but green fibreglass plates live on. How will new technologies affect the design process?  Regulatory Compliance.  New aspects of compliance appear as fast as new technologies emerge, e.g. transport restrictions on Lithium Cells. What are the emerging issues and solutions?

 

Stream 4. The future – Climate Change, Waste and The Circular Economy:

How will our Industry face the challenges of climate change, the enormous build-up of E- Waste world-wide, the burgeoning demand for rare elements our industry depends on. Do we need better solutions for sustainability? This stream will focus on what opportunities this presents for new businesses and innovation in established ones.

Organisation:

The World Electronics Forum and International Conference will be hosted by Electronics Industry Development Adelaide(EIDA), the association of the 300 high-technology electronics design, manufacturing and support companies in Adelaide.

This is the first time the annual World Electronic Forum has been held in Australia since Canberra 2003 and provides a fantastic opportunity to engage with world industry
participants.

The forum will highlight Adelaide's particular character as the perfect sized city to support a thriving technology ecosystem. It will also serve as Adelaide's chance to show the capability and versatility of the local electronics industry to world electronics industry leaders.

Author

Posts
You must be logged in to reply to this topic.