This topic contains 0 replies, has 1 voice, and was last updated by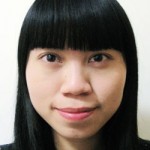 Tingting Zhang 6 months ago.
Author

Posts

February 25, 2019 at 5:00 pm

#2663

Tingting Zhang

Keymaster

A disused South Australian zinc mine is being transformed into Australia's first compressed air energy storage facility, with technology developed by Canadian company Hydrostor.

The 5MW/10MWh project, with the backing of the Australian Renewable Energy Agency ($6m) and the South Australian government ($3m), will re-purpose the Angas Zinc Mine in Strathalbyn, south-east of Adelaide.

According to ARENA, the $30 million commercial demonstration project will use electricity from the grid to produce compressed air, which is then stored in purpose-built below-ground air-storage cavern at the mine.

During charging, heat from the compressed air is collected and stored before the cooled air displaces water out of the cavern up to a water reservoir on the surface.

To discharge, water flows back into the cavern forcing air to the surface under pressure where it is heated with the stored thermal energy and drives a turbine to generate electricity.

ARENA said the A-CAES project would support the grid through synchronous inertia, load shifting and frequency regulation, while also converting a brownfield site into a clean energy hub.

"Most notably, it can provide the dispatchability required to ensure reliability of the power system as more solar and wind power is installed," an ARENA statement said.

The Toronto-based Hydrostor made its move in the Australian market in 2017, teaming up with AECOM to identify potential sites for deployment of its energy storage technology.

At the time, Hydrostor CEO Curtis VanWalleghem claimed its compressed air technology could deliver the lowest installed cost per kWh available for bulk energy storage – including pumped hydro.

"Hydrostor … beats natural gas to deliver essential services and dispatchable capacity, while offering longer duration and longer life storage of 30+ years versus batteries, at half the cost with significant advantages over pumped hydro."

VanWalleghem said Hydrostor was "very appreciative" of the federal and state government assistance for the demonstration project.

"We're excited to have the opportunity to demonstrate the significant benefits of adding our flexibly-sited, low-cost, bulk energy storage to the diverse range of technology helping Australia transition to a lower-cost, high system strength, cleaner electricity grid," he said.

ARENA CEO Darren Miller said the pilot project promised to open up a new form of renewable energy storage in Australia, at a crucial time in the shift to renewables.

"While being a commercial demonstration at this stage, Hydrostor's innovative way to store energy with air could add to Australia's grid-scale storage capability, complementing pumped hydro and batteries," Miller said.

"Compressed air storage has the potential to provide similar benefits to pumped hydro energy storage, however it has the added benefits of being flexible with location and topography, such as utilising a cavern already created at a disused mine site."

"It's always exciting to see old brownfield sites given a new life and utilised for our transition to a cleaner and renewable future," Miller said.

By: Sophie Vorrath, Renew Economy.

See:  https://reneweconomy.com.au/sa-zinc-mine-to-host-australias-first-compressed-air-energy-storage-demonstration-12746/?utm_source=RE+Daily+Newsletter&utm_campaign=3149772849-EMAIL_CAMPAIGN_2019_02_08_01_53&utm_medium=email&utm_term=0_46a1943223-3149772849-40377773

Author

Posts
You must be logged in to reply to this topic.