This topic contains 0 replies, has 1 voice, and was last updated by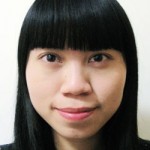 Tingting Zhang 4 months, 3 weeks ago.
Author

Posts

October 30, 2018 at 1:55 pm

#2447

Tingting Zhang

Keymaster

In late June, Queensland's Northern Oil announced it has been in talks for about a year to start up a new electrolysis technology that would convert solar electricity to liquid hydrogen for export to Japan.

Sumitomo and the Gladstone Ports Corporation are potential partners in that first demonstration. Northern Oil said it has further plans to produce hydrogen from a waste recovery diesel process and to test that hydrogen in a fuel cell. The facility converts plastics, wood scraps and tyres into hydrogen instead of landfilling the solids. The State of Queensland is supporting $1m for Northern Oil's bio-hydrogen demonstration.

It's the result of almost 12 months of discussions between the Japanese company, the Gladstone Ports Corporation, the Gladstone Development Board and Northern Oil refinery at Yarwun.

LOCAL NOTE: Previous announcements by CSIRO on research and design of the Port Lincoln electrolyser indicate sustained growth in hydrogen systems.

Queensland Premier Annastacia Palaszczuk said if the industry was economically viable it would allow Queensland sunshine to be exported to markets like Japan in a similar way to the multibillion-dollar LNG industry.

"The technology to use renewable energy to create hydrogen in a form that can be stored, transported and used as a clean energy source is an exciting opportunity we are keen to explore," she said.

It's hoped renewable fuel refinery at Yarwun, Northern Oil, will test the new technology which would use electrolysis with energy produced by solar farms to create liquid hydrogen.

Northern Oil director corporate and regulatory affairs Troy Collins said they had spoken with Sumitomo last week about the proposal.

"We're likely to be using hydrogen in the first quarter of the next calendar year because we have fast-tracked one of our projects to refine renewable crude and to do that we need to use hydrogen," Mr Collins said.

A delegation of Sumitomo Corporation executives and university experts from Japan visited Northern Oil in February and in April the company's Australian executives had a follow up visit.

Gladstone Development Board chairman Leo Zussino has been a strong advocate for the region to be at the centre of the growing hydrogen industry. Mr Zussino has worked closely with Sumitomo Corporation and in October visited its Japan-based executives with Gladstone Ports Corporation chief executive Peter O'Sullivan.

Mr Zussino, also GPC chairman, said the goal was to start a large-scale hydrogen export industry in Gladstone.

Mr O'Sullivan said while the port would be a number of years away from exporting hydrogen, it was an industry Gladstone should be at the forefront of. He said Gladstone's more than 300 days of sunshine, state development area land available to produce solar energy and deep water port were major draw cards for hydrogen production.

The Japanese Government has poured more than $16billion into hydrogen research and development as the country searches for ways to reduce its carbon emissions, and for an alternative to nuclear power. Professor Sugiyama said hydrogen was shaping as a crucial way for Japan to import an energy source that doesn't produce emissions.

From: https://thewarrencentre.org.au/hydrogen-power-plant-pilot-queensland/

Author

Posts
You must be logged in to reply to this topic.