This topic contains 0 replies, has 1 voice, and was last updated by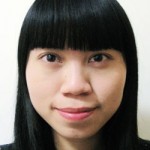 Tingting Zhang 11 months, 4 weeks ago.
Author

Posts

February 26, 2018 at 8:30 pm

#1974

Tingting Zhang

Keymaster

As electronic waste (e-waste) continues to pile up in landfills around the world, one Australian scientist may have a viable solution for this mounting environmental threat. According to Professor of Materials Science in the Faculty of Science at UNSW, "we are all micro mine owners" and our E-waste, is full of valuable resources.

When considering the millions of electronic hardware devices we toss out each year, Professor Sahajwalla's proclamation becomes less of a hyperbole, and more literal fact. E-waste, it turns out, is full of valuable resources: a ton of cell phones, or about 6,000 individual devices, breaks down to about 130 kg of copper, 3 kg of silver, 340 g of gold, and 140 g of palladium.

But that's just the tip of the iceberg. "We have almost 25 million mobile phones just in Australia," says Professor Sahajwalla. "And these are the ones not in use."  When you take into account the vast numbers of discarded televisions, computers, tablets, and other appliances as well, the numbers are staggering. And that's not even considering one of the largest global producers: according to the UN Environment Program, the US $1 trillion global electronics industry generated about 42 million tons of obsolete electronics equipment in 2014 alone, adding up to a potential loss of up to $52 billion worth of embedded resource. What does it all boil down to? As Professor Sahajwalla argues, it's high time for us do some environmental cleanup, and cash in while we're at it.

The answer, at least as far as the University of New South Wales is concerned, is a resoundingly 3D printing-inspired approach. As part of the Australian Research Council laureate fellowship, Professor Sahajwalla and her colleagues recently established the Centre for Sustainable Materials Research and Technology (SMaRT), where they are currently working to making e-waste processing safer and more profitable. For the moment, those efforts are geared towards prototyping a low-cost alternative to industrial-scale smelting. Professor Sahajwalla calls them "micro-factories," and they're about the size of a shipping container. Inside, a combination of robotic arms and automated drones sort e-waste into separate parts such as glass screens, printed circuit boards, and plastic casings. A proprietary SMaRT centre visual identification program assists in the process, which effectively transforms trash into treasure.

Generally speaking, these micro-factories will churn out valuable metal alloys, composites, ceramics, and micromaterials, while safely mixing any hazardous impact. Since such materials already hold considerable market value, and could be used to produce everything from jewellery to aircraft hardware, manufacturers are expected to be ready buyers of the recycled output. At lower temperatures, the micro-factories can be used for melting down plastics into 3D printing filament, in addition to other high value plastic products. While plastic may not sound as lucrative as silver and gold, it might not be as far off as you think. Recent studies suggest that the global filament market is expected to hit US $6.6 billion by 2026.

For now, the team is still in the design phase, but if they can manage to get these micro-factories out in the field, the benefits are clear. By decentralizing the recycling business, Professor Sahajwalla's system would allow e-waste to be processed locally, in the same place where it's collected. Such an approach would help eliminate harmful emissions associated with shipping the waste vast distances to recycling plants. Micro-factories would also create viable new business opportunities for small recycling plants, which could theoretically transition from waste collection to manufacturing high-value products. All in all, Professor Sahajwalla is confident that the SMaRT centre's innovation has "great potential for Australia to do something a little bit different around e-waste from the rest of the world."

See also:  http://www.3ders.org/articles/20180125-australian-micro-factories-turn-e-waste-into-high-value-3d-printer-filament.html

Author

Posts
You must be logged in to reply to this topic.