This topic contains 0 replies, has 1 voice, and was last updated by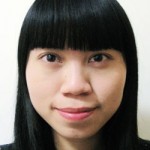 Tingting Zhang 4 months, 3 weeks ago.
Author

Posts

November 27, 2018 at 6:17 pm

#2517

Tingting Zhang

Keymaster

South Australian company Codan will supply Manpack radios to the Bangladesh Army to modernise the force's portable communications.

Bangladesh will purchase 200 Codan Patrol 2110M Manpacks in a multimillion-dollar deal, which will be deployed in post-disaster recovery efforts.

Codan Radio has also committed to provide in-country training and support for the Manpacks, saying it aims to "strengthen the relationship with the Bangladesh Army and continue to support military operations throughout the Asia-Pacific and African regions."

The 2110M Manpacks are described as "comfortable to carry, packed with easy-to-use features and ideal for all types of terrain and weather conditions, complying with the toughest environmental standards including MIL-STD-810F".

The transceiver and battery compartment are made from lightweight alloys and high-impact plastics, both capable of withstanding immersion to a depth of one-metre.

Codan Radio Communications offer a series of HF transceivers to meet any combination of portable, vehicular and base station requirements. When combined with our complete range of accessories, Codan's transceivers provide a wide range of advanced capabilities from voice communications to data, email, fax, chat, GPS tracking, security and interoperability.

Founded in 1959 and headquartered in Adelaide, Australia, Codan Limited is a group of electronics and engineering businesses that capitalises on its fundamental design and manufacturing skills to provide best-in-class electronics solutions applicable to global markets, exporting approximately 85% of the company's products.

From:  Defence Connect

See:   https://www.defenceconnect.com.au/land-amphibious/3117-bangladesh-army-buy-aussie-radios?utm_source=DefenceConnect&utm_campaign=07_11_18&utm_medium=email&utm_content=6

Author

Posts
You must be logged in to reply to this topic.