This topic contains 0 replies, has 1 voice, and was last updated by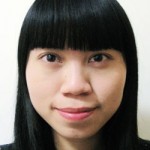 Tingting Zhang 7 months, 3 weeks ago.
Author

Posts

June 27, 2018 at 8:12 pm

#2197

Tingting Zhang

Keymaster

Alongside the major, world-famous German companies, there are large numbers of small and medium-sized enterprises (SMEs) which provide the majority of jobs and are extremely productive: these companies make up what is known as the 'Mittelstand'.  And there are some important similarities between German Mittelstand companies and the large number of SME size businesses in our electronics industry.

In EU statistical terms, any business with fewer than 500 employees is an SME, so almost all German businesses are small to medium-sized enterprises (SMEs) and therefore fall into the Mittelstand category.  In Australia the SME definition includes businesses with 5 to 199 employees and since Germany has a population more than three times Australia the proportions are comparable.

More than 99 % of German companies are SMEs, using the 500 staff cut-off, while more than 98% of Australian businesses are SMEs, with less than 200 staff.

German Mittelstand firms range from small, innovative software developers to globally operating engineering and technology firms right through to venerable old artisan businesses, and beyond.  In German Mittelstand businesses the owner or owners typically take the business decisions largely on their own – and assume the risks and liability. In these German companies, as in Australia the manager usually has close ties with ownership of the business and bears a particular responsibility for ensuring job security.

Most SMEs are working to secure the company's long-term existence and place great value on lasting relationships with employees, customers, suppliers and other collaborating businesses. SME employees are more than just 'one of the crowd'. Moreover, many SMEs take an active role in their regions by supporting education, culture and sport.

In both the German Mittelstand and the Adelaide electronics industry the principal sales advantage of their products is not usually one of price, but the quality and the level of innovation and customisation in the product.  A large number of German Mittelstand companies are the European or worldwide market leaders in their sector. Within the usually fairly small, shallow structures of these companies, numerous employees working in various disciplines, such as development, production, sales and service, are involved in the innovation processes and so play their part in innovation too.  In the past in some businesses engineering and sales group did not communicate effectively, but now effective market intelligence is a vital input to good engineering and design.  To ensure that small and medium-sized businesses are also able to stay competitive in the future, innovation is critical, especially where digitisation is concerned. This is why the German government supports the use of modern, user-friendly information and communications technology (ICT) systems in SMEs and in our industry this is a vital requirement.

From:  Make it in Germany

https://www.make-it-in-germany.com/en/for-qualified-professionals/working/mittelstand

Author

Posts
You must be logged in to reply to this topic.