This topic contains 0 replies, has 1 voice, and was last updated by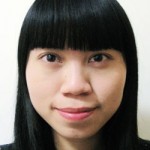 Tingting Zhang 5 months, 3 weeks ago.
Author

Posts

May 30, 2019 at 2:28 pm

#2900

Tingting Zhang

Keymaster

South Australian Premier Steven Marshall promoted SA as Australia's defence and space state at the Sea-Air-Space Maritime Defence Expo in Maryland USA.

As well as attending the expo in May, Mr Marshall met with leaders in the space, defence and cyber security industries in Washington, DC and the State of Maryland. Mr Marshall also delivered the keynote address at the US-Australia Dialogue on Defence Industries in Washington.

He said that was an opportunity to brief US officials and leading defence industry experts on the extraordinary opportunities in South Australia, Australia's home of space industry and naval shipbuilding.

"South Australia is now driving the growth of Australia's space sector and defence industry, creating high-tech jobs and generating interest from interstate and overseas," he said.

"We need to ensure that everything taking place at Lot Fourteen in Adelaide is being showcased on an international scale, to attract investment from major companies, create more jobs and drive growth across South Australia's burgeoning space and defence sectors moving forward."

In Washington, Mr Marshall met with NASA officials to discuss future collaborations between Australia and the US in the space sector.

"The headquarters of the Australian Space Agency, the SmartSat CRC, Mission Control and the Space Discovery Centre are all major drawcards for prominent players in the space industry to seriously consider South Australia as one of the best places to do business," he said.

"There are hundreds of companies from the United States already operating in South Australia, which demonstrates how crucial this relationship is to grow our economy."

Mr Marshall said American defence companies including Raytheon, Lockheed Martin and Boeing Defence already had a significant presence in SA and the government was committed to building on this to create local jobs across these high-growth industries.

"We need to make the most of these investments which are now presenting unprecedented opportunities to our current and future generations," he said.

The Premier visited the National Cyber Security Centre of Excellence in Maryland, the state widely recognised as a hub international cyber security.

He said that by forging connections with Maryland and learning from its success, SA could grow this rapidly expanding sector.

"We are working to bring together these fast-moving sectors in South Australia, by providing companies with unparalleled collaborative opportunities, and bringing them within proximity of other major players in their fields," Mr Marshall said.

"Driving growth across these sectors means we can stop the brain drain we've seen from South Australia in recent years and create jobs for our young people right here in our state."

By:  Max Blenkin

https://www.spaceconnectonline.com.au/operations/3347-sa-premier-heads-to-us-to-promote-australia-s-space-and-defence-state?utm_source=SpaceConnect&utm_campaign=03_05_19&utm_medium=email&utm_content=1

———————

Note:  Reports of the visit show that a major focus was the attraction of major US defence and aerospace firms to Adelaide. It is known that companies considering the establishment of an operation in foreign place research widely including the cost and availability of labour, housing for staff, and support networks of established local firms with specialist defence and aerospace capability. Reports of the visit did not include any references by the Premier to the extensive capability of the Adelaide-based electronics design and manufacturing industry with its 300 companies and 11.000 talented and trained engineers, scientists, technicians and support staff.  This established industry provides extensive support for the major international defence and aerospace companies established in Adelaide. Editor.

Author

Posts
You must be logged in to reply to this topic.