This topic contains 0 replies, has 1 voice, and was last updated by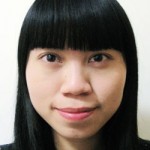 Tingting Zhang 5 months, 3 weeks ago.
Author

Posts

November 27, 2018 at 5:40 pm

#2509

Tingting Zhang

Keymaster

The recently elected Marshall Liberal Government has created the new Office of the Chief Entrepreneur. Co-founder of the innovative defence company Nova Systems, Jim Whalley has been appointed to the new role of South Australia's Chief Entrepreneur.

The Office of the Chief Entrepreneur will have one central location at Lot Fourteen on the former Royal Adelaide Hospital site which will become a significant focal point for entrepreneurship in South Australia. An Entrepreneurship Advisory Board will also be appointed.

TechInSA, which was established as Bio Innovation SA in July 2001 and has operated in Thebarton will move to the Office of the Chief Entrepreneur at the North Terrace, Adelaide site.

TechInSA has facilitated the translation of research, intellectual property, and products from concept to commercialisation, provided important business support, helped provide access to public and private funding and managed premises for the purposes of establishing or maintaining a bioscience, and more recently, a high-tech precinct at Thebarton.

All tenancy agreements for companies located in the Thebarton Incubator and Tech Hub will be honoured as will all grants awarded by TechInSA, including the South Australian Early Commercialisation and Bioscience Industry Development grants.

Joe Thorp, Chief Executive, TechInSA said "I am incredibly proud of the work TechInSA has done over the years and I look forward to working with Jim to help South Australian startups and entrepreneurs. I will be continuing to ensure the smooth transition of TechInSA to the Office of the Chief Entrepreneur and the functions of TechInSA will be transitioned to this new hub."

He thanked the tenants and the many stakeholders and businesses that TechInSA has worked with over the years for their professionalism and, of course, their innovation.

For information:   email:  info@techinsa.com.au   or call +61 8 8217 6400.

Author

Posts
You must be logged in to reply to this topic.