This topic contains 0 replies, has 1 voice, and was last updated by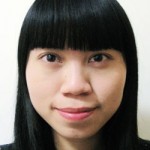 Tingting Zhang 8 months, 1 week ago.
Author

Posts

March 28, 2019 at 12:57 pm

#2715

Tingting Zhang

Keymaster

Adelaide's REDARC has been chosen by Thales to supply a dual power solution for the Hawkei Protected Vehicle

Over the past year, REDARC has helped to finalise a dual power solution (DPS) for the vehicle based on its off-the-shelf technology.

The REDARC DPS is a DC power supply that provides constant and regulated power for "all sensitive load requirements", featuring a wide input voltage range of nine to 32 volts and selectable voltage output for several loads, such as critical automotive control systems, radios, computer and communications.

The DC power supply can be mounted externally on the vehicle and used in marine applications, due to it being encapsulated in REDARC's silicone elastomer.

"It has been a pleasure for REDARC to work with Thales in developing a reliable, rugged dual power system that will go on to support Australian troops on operations around the globe," said REDARC defence account manager Mike Hartas.

"Signing this contract with Thales is further proof that REDARC's products are built tough and enable people to do things outside their comfort zone."

Managing director and owner, Anthony Kittel, said he believed "REDARC is uniquely positioned to support Defence requirements both now and into the future".

"Over the past five years, REDARC has established itself as a key SME in the Australian defence sector. REDARC have been recognised for successfully delivering products to the Australian Defence Force and for our ability to meet the stringent standards and requirements of the Australian Defence Organisation," Kittel said.

REDARC offers a blend of commercial off-the-shelf, modified off-the-shelf and customised, build-to-print electronic solutions that improve the capability, safety and flexibility of a variety of Defence vehicles and applications.

By: Louis Dillon

See: https://www.defenceconnect.com.au/key-enablers/3779-thales-selects-power-system-supplier-for-hawkei?utm_source=DefenceConnect&utm_campaign=27_03_19&utm_medium=email&utm_content=5

Author

Posts
You must be logged in to reply to this topic.