This topic contains 0 replies, has 1 voice, and was last updated by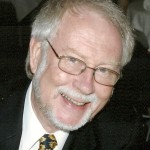 Ronald GRILL 2 years, 10 months ago.
Author

Posts

March 10, 2016 at 5:44 pm

#1404

Ronald GRILL

Participant

The Chief Minister of Penang led a State Visit to Adelaide on 1-2 March to develop two-way business between Penang and South Australian Businesses in 6 industry sectors including 'Electronics'
Opportunities were identified for Adelaide electronics firms and institutions to provide Penang firms with product/system design, development and qualification services, particularly in high value-adding, high tech applications including medical, security, defence, research, communications and components including semiconductors.
Opportunities for Penang firms were identified in the assembly and testing of electronic products and sub-assemblies for Adelaide firms.
The Chief Minister of Penang commented on the advantages of their capital city, George Town, Penang as a "Second Tier City". Adelaide is also a "Second Tier City". Adelaide and George Town are also remote from their major national populations. These two characteristics combine to create a self-reliant and collaborative business culture. Understanding of this shared characteristic should assist the development of collaborative and productive relationships between South Australian and Penang firms and institutions. Penang electronics firms generally have English language and a business culture that is more comparable to Australia's than some other Asian locations.
An outbound visit is planned by Dept. State Development (DSD) for 25-31 July to Singapore, Malaysia (including Penang) and Thailand. Please register your interest (no commitment) at the DSD website: http://www.statedevelopment.sa.gov.au/investment/business-missions For coordination and networking of the Adelaide 'electronics' group please inform EIDA at contact@eida.asn.au
Three Adelaide participants have expressed interest and it is expected that 5 or 6 Adelaide electronics firms will participate.
To make pre-visit contact with potential suppliers or customers, please advise your areas of interest and we will arrange introductions to appropriate Penang firms.

Author

Posts
You must be logged in to reply to this topic.