This topic contains 0 replies, has 1 voice, and was last updated by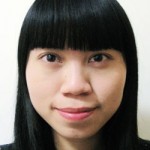 Tingting Zhang 10 months, 1 week ago.
Author

Posts

August 15, 2018 at 11:49 am

#2310

Tingting Zhang

Keymaster

Opportunities for senior high school students to gain experience in a real workplace can have a profound influence on career choices.

A one week work experience placement was arranged by EIDA at REDARC Electronics Pty Ltd for a Year 11 Cardijn College student. The student wanted to be placed in a 'real electronics company' to gain an understanding of electronic engineering as a career.  She was well prepared through her subject choices, her high level examination results and three years participation in the Electronics (SACE Stage 1 Systems & Control) subject.

Caitlin started as many of us have done, on routine tasks including counting and checking components at goods inwards, organisation of engineering component stock then PCB pre-loading by pre-forming of components.  She moved on to fault-finding and diagnosis on warranty repair items and then to conceptualisation of a User Interface for a next generation product, and reviewed an analysis of a current user interface system.  A few small steps on the career path and Caitlin now has some exposure to the routine tasks and to the more interesting side of an electronic engineering career.

Caitlin received an excellent assessment from both Engineering and Production at REDARC – as "very motivated and capable".  Managing Director of REDARC, Anthony Kittel said "We applaud the strong interest in STEM and Engineering demonstrated by Caitlin and we wish her every success in pursuing a future career in Electronic Engineering"   EIDA supports these initiatives and thanks REDARC for their participation.

Caitlin commented on her placement "Work experience at REDARC was an extremely rewarding and valuable experience.  It was unexpected that the work environment where I was placed would be as welcoming and friendly as what it was. I had the opportunity to apply my prior knowledge of electronics into real life applications. This inspired me to further develop my knowledge of electronics, and to discover what it entails to become an electronic engineer. My placement at REDARC has provided an experience that will help me in my further studies in becoming an electronic engineer, as well as a taste of what this career opportunity will entail."

Companies able to provide work experience for a senior high school student and to possibly train their future staff, please email:   info@eida.asn.au

Author

Posts
You must be logged in to reply to this topic.